Tavish Capewell is the creative director and a product designer behind Royal Racing's mountain bike range—a range that this year grew and in more ways than simply the product line's volume.
Previously a designer at Fox (demo short and other hits that are still in production) and Sombrio before that, everywhere that Tavish has worked has seen an increase in interest shown in the products during his time there. Maybe its coincidence, but Tav does possess an innate  understanding of the industry, the current and future trends and a passion to create technical and functional biking apparel that looks good too.
We caught up with Tavish to discuss the state of apparel design in the industry, working with a rider focused company like Royal and delve into his ambitions to work on some mountain bike hardware.
What's your background Tav? How can a reader get in to designing product for cycling brands like Royal?
Where to start… I studied design from the age of 16 and always knew I wanted to design within the action sports industry. I had started riding mountain bikes at the age of 12, racing XC—some 23 years ago, so I was into the sport back then and from that I followed the route of design—it was something I loved doing. From that I went onto University to study Industrial Design and when I finished the course I started a clothing company, but quickly encountered the limitations of minimums with fabric as well as production and at 21, just out from being a student, money wasn't exactly pouring out of the cash machine at me. I did get funding from the Prince's Trust which helps young entrepreneurs set up businesses, but it just wasn't enough to get things really going. After that I went back to continue studying and completed my MA in Industrial Design (Product). It was funny as I went back to do a Web design MA, but found myself drawn to the ID course again and figured that was the design I really enjoyed. I love drawing and building CAD models and then seeing the outcome in the stores—I guess I need something tangible in my hands.
After the MA I worked for a Design consultancy where we designed a huge range of different products from toasters to watches to eye wear, the list goes on forever. Following that I applied to work at Sombrio and got offered the job from Dave Watson. After Sombrio I moved to work for Fox Head, again in Vancouver, and did many years there. One thing led to another and I was working as a freelance with my design consultancy, Vidiom and doing some work for Royal.
As for what a reader could do, the above doesn't hurt. All of the study and experiences helped me along the way, even starting my own clothing company. You definately have to have a passion for design and look at things differently than most people. We look at every detail, from what a consumer does, starting from pulling something out of the box, to how they go about putting it on, to which straps they do up first and why. We always ask ourselves why, which makes us look at things we have always done and taken for granted and ask ourselves; "is there a better way of doing this?" You need to have that quality. Make sure you have the essentials like rendering and drawing skills as they make life a lot easier when you have to present and sell your idea to colleagues and clients.
I think the easiest way to get a foot in the door in design these days is get yourself a really good idea and then use Kickstarter to gain interest. If it takes off, great, you can then expand from there to gain experience. I had no experience back in the day but I decided to start the clothing company anyway and after a huge learning curve, I developed a great understanding for what I should and shouldn't do. A lot of design isn't just drawing nice pictures, you have to make sure what you're drawing can be made and more importantly, made to a price that can be competitive and sell, otherwise if the company you're working for isn't making money, then you have no job. So good ideas, good skill-sets, know your target market and future trends, know the manufacturing processes, the costs, and follow through on your idea with a completed CAD drawing or techpack. Bish Bosh…
How did you come to be a designer for Royal, a British company, though you live in Canada?
I actually got a phone call from Royal asking me if I wanted a job and whether I could do some work for them, as they had heard I was at Sombrio and Fox and they needed some extra hands on deck. I jumped at the chance and I must have done something right, as they decided to take me on full time, while making me Creative Director.
It was great to go full time, instead of doing products for 7 different companies. You are able to concentrate on just one, so you can focus much more on all the work as there is a lot to get done when you're that involved. They agreed that I could stay in Squamish and so we took it from there. There was concern at first that the communication would be an issue but I knew it would be fine, as I had been dealing with clients all over the world for some time. With Skype, iChat, email, ftp's you can design anywhere these days.
I do go back once a year for a face to face catch up and we get to meet up at the shows, but I speak to Royal HQ at least once a day on Skype.
Challenges are inherent in any industry; what are the key challenges that face an apparel designer in the mountain bike industry?
Well, the price of the garment is one. The bike industry is very different to mountaineering, snow and ski. Designers could easily develop a $500 jacket, but the issue is it's the bike industry, and generally consumers in it would rather put the money towards a bit of hardware for their bike than use it for clothing that will get covered in mud and dirt, then wear out over a few years. Also unlike mountaineering and snow industries your life doesn't depend on the clothes you wear. We're not walking across glaciers in -25c conditions or hitting deep powder in Alaska. Its always relatively safe with no snow around and if you are riding in the snow, you're in the valley not on the mountain. So we always have to work to a price and there is a ceiling to the prices you can charge for each garment, whether its shorts, jackets or jerseys.
We have those pretty dialled at Royal as we know our market and customer very well. We provide a great piece of clothing that can easily stand up to the elements while riding your bike as high as the alpine areas in the mountains and it wont cost you as much as an outdoor companies jacket that can perform in snow conditions. The other challenge is that shops generally want black because it's a good seller every time, year after year, so you can't really blame them. Black is not a designers best friend. I mean its good, but black, black and more black—it gets a little tedious. We provide other colours, though it can be difficult at times selling the idea for a certain colour.
So many times we get feedback saying this design or graphic won't work, it's going to sell bad and that gets frustrating. The reason we get frustrated is that we don't sit there and pull the colours out of thin air. I get at least 8 emails from trend analysis companies in the action sports market, as well as feedback from sales on what has done well, and all that combined with research from the snow and outdoor shows goes into the colour story for the next range. We work 2 years ahead so when people see the new gear there are mixed reviews. But they are seeing it one year before it even hits the stores and 2 months before anything has arrived in the snow sports shops.
So more often than not, by the time production arrives everyone has seen the trends and are liking the new gear that may be a year before, they weren't so sure about. I think it just takes people time to get used to a certain look or colour. A bit like those songs you don't like, but the more you hear it the more you like it—it's a grower. The perfect example of this was the Royal Blast Race kit, our product group was split between those who liked it and those who weren't sure, and then 8 months later that kit was flying off the shelves, so someone must have liked it… A lot of work goes into trend forecasting before we have even put pen to paper.
Where do you see the mountain bike apparel industry right now? Is it in a good place or is there a long way to go?
We are getting there I think, definitely going in the right direction though I will need to break this up in to categories. XC riding gear has changed a lot. It's still tight fitting but the fabrics have come a long way and are so much better than they used to be.
As for downhill gear, well we feel we do it right at Royal. We are 100% dedicated to mountain bike and there are not many clothing companies that can say that, at least not in the market we're in—other companies are either involved in trail running and road riding, snow or mx. Our clothes are designed for pedalling in. The amount of people I see in mx gear riding downhill bikes makes me shake my head—it just doesn't make sense, they're designed for Moto! You put a pair of those pants on and you have a tighter bottom of leg offering hardly any extra protection, as it was designed to go in a boot. You have a piece of leather on the inside of the leg to prevent the exhaust and engine heat from melting the fabric, they are cut for a moto rider sitting and standing, not for pedalling, they are hot and don't breath and let's face it, the vents are good if out on a dirt bike going fast, but on a mountain bike they hardly work. I can honestly say that if people timed themselves in an mx pant and then switched to an MTB specific pant, they would be quicker. Then if they switched to a short they would be even faster! I mean who needs the weight of a moto pant with the poor pedalling efficiency, no one.
I have watched certain races and thought; "if he had worn shorts he may have made the podium or top step on the podium". There is often the exception to this theory and we all know who it is, but mostly racers stood on the podium year after year have shorts on. MX race gear is dying out in bike and I won't be sad to see it go. I wouldn't wear a mountain bike pant or short on an MX bike because it just wouldn't work—it's not the products intended use and the same applies to an mx pant on a mountain bike.
Trail and AM clothing is also doing pretty well but there are still areas that are overlooked and definately a lot more scope for innovation here, which we will be pushing over the next few years. There are so many technologies and fabrics that haven't even been looked at in the bike market. I think that trends move on in every discipline and a great example of this happened just the other day, when I was looking at the gloves and noticed there are two fingers with silicone print on them, for grip on the lever. I thought; "what is the point, most people use one finger these days for braking". Sure, back in the day people used 2 fingers, so gloves seem to have got stuck with what everyone else did and have been left with two fingers containing a silicon print. We decided to do the index finger only, as it makes more sense and by doing so, we saved money and moved that to another area of the glove. That is just another example of how things can and should move on.
Technical verse fashionable; where does the balance lie in apparel within mountain bike industry?
I try to be as technical as I can whilst still watching the cost and price point (very difficult with the recent labour cost increases in Asia). We manage it, although it's never going to be as technical as say a $500 Arcteryx piece, but at the same time were not doing the kinds of things that type of jacket is designed to do. I think for bike we are doing pretty well technically and the balance is achieving this, but still being functional and fashionable.
That's where we're different, as most outdoor brands gear is really technical, but so plain. The jackets work but the tops and shorts they make just don't cut it for bike, they are nowhere near what the bike companies are doing. At Royal I try to push us to be as technical as possible whilst still maintaining the more fashion forward look of the snowboard industry, generally because our customers also participate in other sports and most of the time that is either ski or snowboard. So we like to go out there and do the technical stuff but throw in the colours and prints where we can. For obvious reasons we always have a black to back up sales.
What is wrong with the 'cool comfort' apparel in the industry?
There has been a definite shift with riders wearing denims and tees the last few years. Clothing companies in the bike industry generally don't design casual clothing to be worn out in the mountains in bad weather conditions. We felt it was time we provided that casual look but added in the performance aspect.
For 2013 we have some new styles that are geared toward these types of riders. My opinion on the whole denims and tees is that they're good for short rides or dirt jumping, and I can see why people are wearing them, but on the other hand I have seen people up in the mountains in denims and tees and it's not the best. Those kinds of clothes don't breath and they hold sweat and water, so you're not doing yourself any favours by wearing only cotton when on the mountain. If it starts to rain or get cold then your day is going to be a bad one. Hopefully the new styles for 2013 will address these customer needs, allowing them to keep the casual look but still have a technical garment that will allow them to ride for longer and not be uncomfortable and wet.
It seems that there is a trend moving away from the uber colourful, over done and somewhat mx race inspired patterns, to more simplistic designs. Why do you think that is?
Yeah those wacko colours are dying fast—they had their 4 year stint. I think it can work sometimes for MX because those guys need to be seen on the race track, but when its worn on the MX bike for trail riding it's a bit much, and then when people buy it for bike its just ridiculous. I think the main reason for its decline is that everyone has had enough of it and people want a clean sharp look again. I have no doubt it will return in a year or two, but I'm quite enjoying letting my eyes have a rest for a couple of years.
I have spoken to a few MX racers who are really focussed on the fit, how light the gear is and how it performs, so that may also be why the full crazy colour sublimations are dying. Riders want more tech features and with that comes an increase in cost, reducing huge sublimations with 11 colours is a quick way to reduce cost and put that money into making the garment more technical. There are two companies who lead in MX clothing and the rest follow blatantly. But a certain mx company has just changed its direction, so we'll probably see everyone else follow. Like I said, it will be a nice rest on the eyes for bit.
I think you will see a lot of bright block colours in bike which is what we tend to do. This is great because it means you can mix and match—if you want loud, then a red jersey with a red/white short and white glove would work, or if you want toned down a black jersey and glove with red short… There are so many combos and you're not tied into running all the matching graphic kit that MX tends to have. Those guys are all about the uni's (Ed: Matching pyjamas) whereas bike customers generally aren't.
How is it working for a purely mountain bike clothing brand again? The last time you did that was with Sombrio, right?
That's right and its awesome—we design for mountain bike only! Both Nick Bayliss, my design partner at Royal and myself ride regularly and as we focus on bike, all effort goes into it—every single detail—that's something we pride ourselves on. We are Royal and not owned by any larger company—we are what we are. We have great teams from Trek and CRC among many others and our in house team contains the King himself, Steve Peat (who started it all back in the day with Nick Bayliss). We also have Garett Buelher, Mark Weir, Rowan Sorrell, Chris Akrigg and most recently Neil Donaghue and James Doerfling, to name a few.
Things just work at Royal and all the employees have a say in what we do, as well as Peaty and the rest of the riders giving us great feedback, which we put back into our clothing for the next year and thats how our kit develops. I know this term has been used before and its pretty cheesy but, 'For mountain bikers by mountain bikers', it's so true and the only way.
You must know Steve Peat a bit, now that you're working with Royal. How much input does he have with what he wants to see and wear in the lines?
Yeah I know Steve a bit, he has been out to Whistler to ride and I have met him at the shows. Obviously with me being here (in Canada), I don't get to chat with him as much as I would like, but Nick tends to deal with Steve as they started up the company many years ago and Nick is in the UK—so its much easier for those guys to get together and go through designs.
We usually show Steve the initial designs for the entire range, then the first few samples and get him to try them on. He gives his feedback during the development phase and has huge amounts of input into the Race and SP247 gear, as that is what he has always raced in. The other clothes we also get feedback on but where Peaty's feedback really stands out is in the styles that he wears the most. So if you want a pedal efficient race kit, get the Royal Race Kit, there is a reason Steve wears shorts and has so many wins under his belt. Of course it's not just the shorts but I bet they help… right!
The enduro/super-d formats are gaining interest at alarming rates. Does this require much of a different product design than say, what you think would make more sense for Dh or a trail rider to wear?
Yes, it does. It's an area we have covered for 2012, as we see it as a huge region—yet another offshoot of mountain biking. We introduced our MW365 range for 2012, which covers enduro. We worked closely with one of the enduro masters himself, Mark Weir on this clothing line. He told us what he wanted in the ultimate enduro riding kit and we produced it.
The main differences to this type of riding kit are that its light, well ventilated, the jersey has pockets with areas for tubes and other storage. The shorts are simple, containing one pocket to cut down on bulk and give a sleeker fit. The fit is semi slim, so its almost like lycra but in a loose form, fitted but not skin tight. We have lots of stretch in the shorts and a shorter rise, making it a really sleek, minimal short. The Trail, AM and DH clothing are very different to the enduro kit we're now pushing into.
It must help a lot being an obsessed mountain biker to do your job. How much of an advantage do you think it gives and if any why?
It's a huge advantage. When studying and working at the design consultancy we always had to research our market and problem first, before anything, sometimes spending time in the life of our target consumer. So if you're designing, for example a shelving system for kids to encourage them to tidy up after playing (I know, random), we would go to a day care centre, or to peoples homes who had kids, to observe how they played and what they did. In order to complete a good finished design, research is key and often the most important step to a successful product.
Being a mountain biker is a tremendous advantage and a lot of the time when I hit a mental block, I will go ride and come back with new ideas or ways to solve current problems with cost or design construction issues. Its great doing things you love as your job, which for me are riding and designing.
Where do you draw your inspiration from?
Well, more often than not its from outside the bike industry. I find if I start looking at the bike industry I don't really progress my designs and I definitely stay clear of anything MX. I get trend forecast emails and riding my bikes gives me ideas and inspiration as I'm doing what our customers would be doing. I visit a lot of industrial design sites, fashion sites, watch action sports shows, listen to music and research fabrics and materials—that always kick starts something in my brain. I look at other sports too, as bike isn't the only industry doing cool stuff; football and athletics are just a couple and those industries are often fascinating with the fabrics being used and the way they are using them.
Having a background in industrial design, you must be quite qualified to work on hardware designs as well. Is this an area of the industry that you may progress towards? What other areas of design are you interested in?
I love anything action sports related, no matter what the product, and I love designing the clothing but at the same time I like doing the hardware; helmets, armour, footwear, eyewear, luggage, even components. I think for me the balance is key, as each of those areas means I have to take a slightly different design process and go about approaching them a different way, so for me that is great as it mixes it up a bit and keeps it fresh. Doing clothes all the time can lead to you getting burnt out so its good to break it up a little with different projects. I think over time, maybe when I hit my 40′s, I could see myself doing more hardware than clothing so the balance may shift, but its all good for now, I'm happy where I am and where its all going.
Do you miss working on hardware product designs?
Yeah a little but more recently I have got a lot of hardware projects happening so I'm really happy to have that mix. But yeah, after working in Illustrator its nice to get into the 3D CAD packages and start modelling and then rapid prototyping. Clay modelling is always great too. Creating a product in clay that you can work on and sculpt is pretty good fun, but only really useful on certain projects as its very time consuming. Then you just scan the clay in to CAD and work on the rendering and tidy it up for presentation or rapid prototyping.
There is always room for improvement to current products. Are there any products that you would love to work on updated designs for.
Yeah chain devices, armour, bike footwear, goggles—they're all products I currently have ideas for. I'm sure I will think of some new ones as the year continues, I always tell myself to never get content with something, as there is always room for improvement.
Ok, 5 quick ones:
1. What is the product you're most proud of designing or working on?
The new Royal Turbulence short and jersey and something that is open on my computer right now that I can't tell you about!
2. What is your favourite product in the 2012 Royal range?
Royal Turbulence short and jersey.
3. What's going to be the popular clothing colour next year? (in bike)
Yellow and black.
4. What was the most enjoyable part of designing the 2012 Royal range?
Seeing 16 months of work all come together for Interbike.
5. Funny story from the 8 months designing the 2012 range?
Aaah so many from Bullshit man (an inspiration to us all) to factories telling us we can't have white TPR's because they get too dirty, and the gong show that was the last minute photographing of the 2012 range at short notice, which you were part of! Haha suckered you in there hey. Vegas is always funny but that story is best left untold I think.
Any last shout outs and thank you's?
Yeah big thanks to the wife and kids for putting up with my late nights designing to hit the deadlines and long days. Thanks for bringing my breaky and lunch up to the studio, you're awesome! The boss man, Martin and some of the other members of the family at Royal Nick, Matt, Jason, Dave you're all awesome too. Thats it, all done.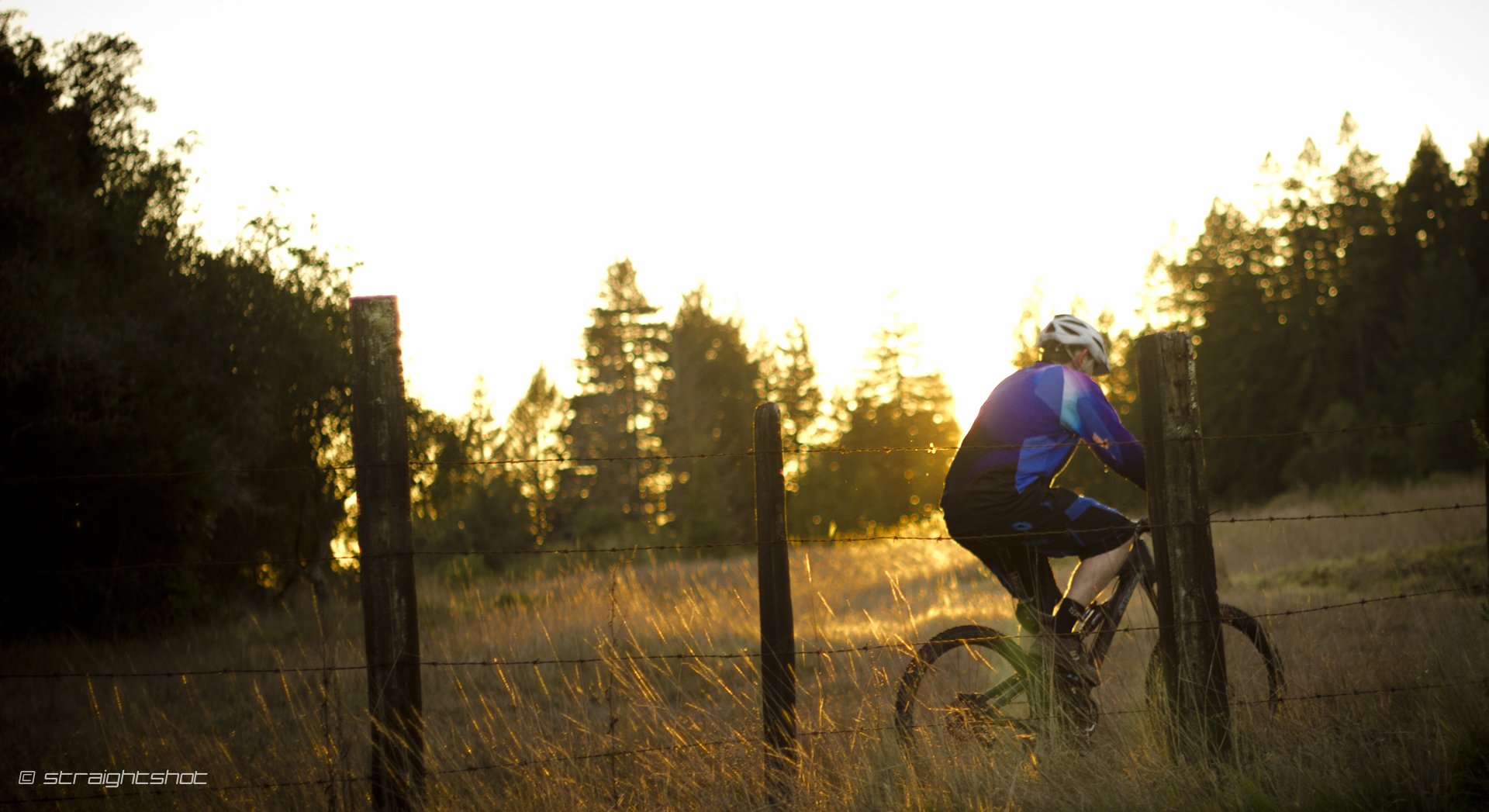 FINAL THOUGHTS.
Having ridden in various Royal kits over the years, you could say that I like the gear. This said, riding in this years range has really impressed me. The gear is comfortable, breathes really well and feels good to ride in. The new line looks sharp, with some great new technologies in everything from the Membrane (those cold climate riders really need to check out the 3/4, fleece lined bib, must have for warmth and comfort!), to their gloves, new jerseys and shorts.
The line is well thought out, with much of it planned to allow mixing and matching of jerseys and shorts from one line to another. This is great for riders on a budget or that are a little picky. Racer types that love the bold kits synonymous with mx are covered as well, though the gear will breathe more than you're used to—which your body will welcome—and will still provide great protection when needed.
If you get a chance, check out the 2012 line and try some of it on. They've got all riders covered from the weekend warrior and xc weight weenies, to world cup dh racers. There is a kit and product in their line that will tickle your fancy and blow your mind on the trail! Be sure to check out the 2012 Royal Racing range.