Reaction delves into the evil that is injuries in sport, digging to see how different professional athletes deal, and react to their potentially life altering incidents.
Sarah Leishman: Growing from a Floating Discomfort
Every mountain biker acknowledges the risks involved within the sport. At any given moment the satisfaction from a rip down a dirt ribbon can come crashing to a halt—a large, violent, extremely abrupt halt. With it often comes the ability for our mind to somehow slow everything down, granting the opportunity to take in the surrounding situation: the rock to the left, the stump on the right, the tree about a foot from where it appears it will all end. What happens while falling over the course of a second is somehow slowed to what can feel like minutes—unless the crash is one of the unexpected variety, where you're picking yourself up off the ground before realizing anything was going wrong to begin with.
For Sarah Leishman, the latter scenario put a serious dent in her 2015 season racing on the Enduro World Series, a new venture for her as part of the newly formed Juliana Bicycles x SRAM outfit. Beyond that, the accident left her with some rather large challenges to overcome this side of 2015 and going into the 2016 season—even to the present day. To some, issues from a crash more than 18 months ago may seem hard to believe, however, consider that the sport's professionals rely on riding well day in and day out, in an effort to achieve what they expect from themselves. A dependance on a strong mental approach and confidence is critical for success, and without it things can unravel pretty quickly.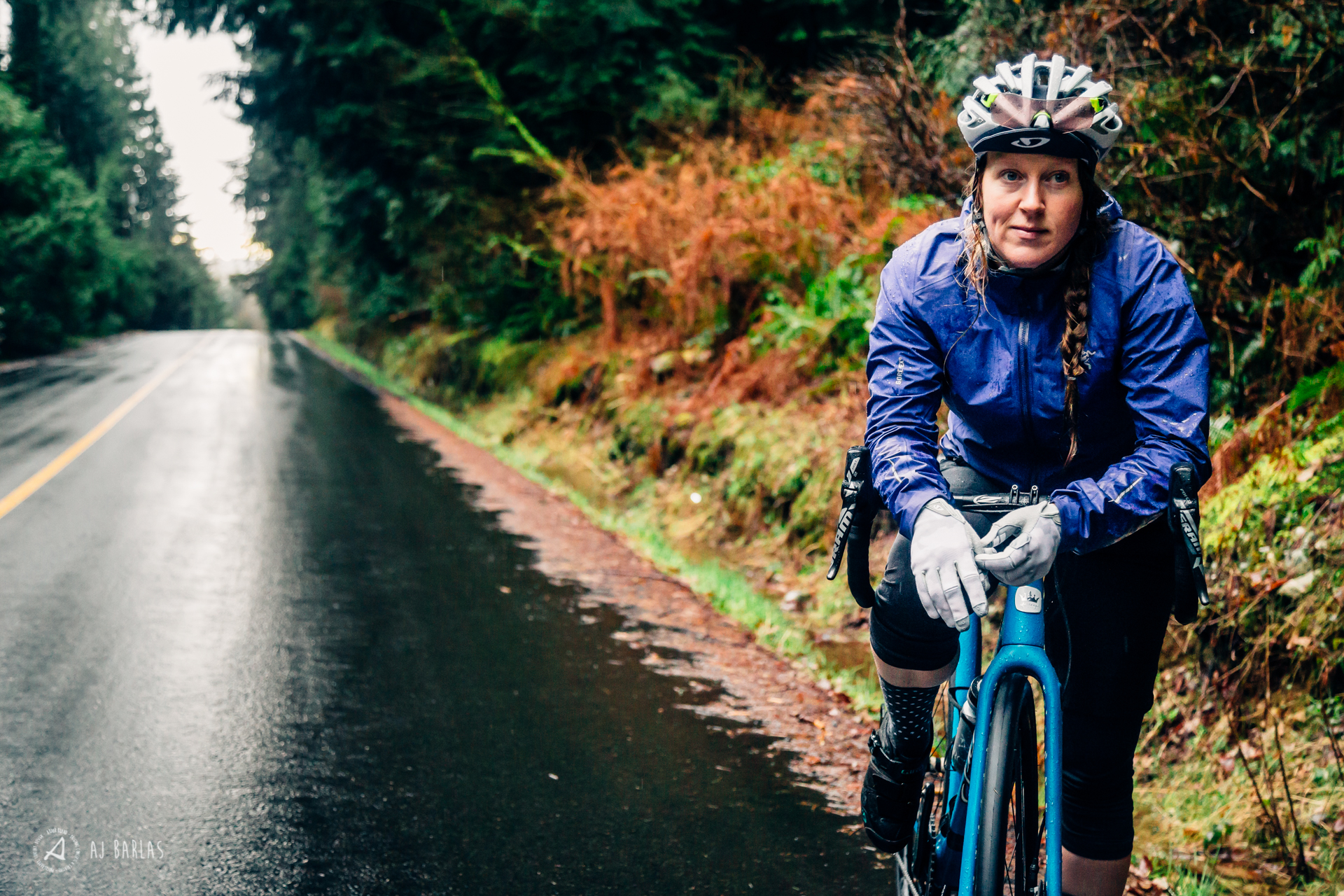 To make matters worse, if a rider comes back from an injury too early that initial issue has the potential to worsen and while Sarah is not new to injuries, her desire to get back in action quickly, like many athletes, looks to have prolonged her situation. Sarah's background in ski racing, which her family "forced" upon her (a move she now considers to be the best thing they ever did for her) resulted in her mind being prepared for beeps and finding nanoseconds from a young age. It turns out that hunting for those seconds also results in crashes and the odd injury too. Her ski racing background led to coaching a snowboard cross team in Calgary from 2004–08, where her understanding of racing and the mentality required to be confident was deepened through her experience coaching other racers to handle the mental and physical strain that comes with performing at the top level.
Like most riders and especially racers, Sarah has had her fair share of injuries. While some have been small, there has been a number of large ones; like blowing out her right shoulder 5 years ago, an injury that, "took forever to come back from". Then there's the broken wrist suffered while riding downhill in 2014, an injury that caused her to miss the end of that season. Both of these were the result of being on two wheels, and although Sarah comes from a punk rock, snow based background, her interest in bikes led to quitting the coaching gig in 2008 and moving to Whistler to pursue the interest in bikes that she had realized shortly after high school.
"I started riding my sister's old Rock Hopper with the original Rockshox fork when I lived in Edmonton, right out of high school. Even though my life at the time was totally entrenched in punk rock and winter sports, I knew deep down that mountain biking was my shit."
As Sarah settled in Whistler, her life with bikes began to take shape and progress to where she is today. While healing from the broken wrist, talks had already begun for her to join the new Juliana x SRAM team, which was just being formed. During the first race of the 2015 season in New Zealand, the same race where she earned an 8th place stage finish in her first enduro event, Sarah blew up on the second to last stage. The incident resulted in a dislocated shoulder, a break in the head of the humerus and a tear to the UCL of her right thumb. This was all in addition to a mega head smack that saw her sick as a dog for 5 days following the event.
The accident was something that frustrated her right away, for she had taken a chance on a section of trail that wasn't worth taking. Once the notion of the surprisingly good day that she had on her bike rang clear, Sarah was left with a deep feeling of disappointment. This, of course after first attempting to continue on, then realizing other racers were going to need to get through—both feelings that many racers can relate to. Unbeknownst to Sarah at the time, it was the end of her 2015 season and the beginning of a long process of lessons and healing.
Coming home from New Zealand with the new injuries, Sarah's disappointment was soon replaced by her usual drive and determination. At a time when many riders would have been excused for feeling a little deflated, Sarah began preparing for Sea Otter (which was only 3 weeks later), and informing team managers that she would be good to go. A flurry of extensive medical procedures, physiotherapy, and a rushed MRI kicked off the time back home as she prepared, albeit optimistically, to get back on the bike very shortly after the accident. In the end it wasn't to be and it was late May, over a month after Sea Otter, that Sarah was strong enough to race again.
While preparing to get back on the bike there was a mental battle brewing that she hadn't yet fully realized. Her strong mindset, which developed during her years of competitive ski racing and snowboard cross coaching, first seemed like it would transfer to these latest injuries—after all, this wasn't her first time being sidelined. During preparation for the Whistler stop of the EWS, an event on home turf, Sarah shrugged off the inklings of doubt that she was feeling. By this time her thumb and head were fine, but a crash on the same shoulder during the local event brought the reality of Sarah's physical condition crashing down around her.
"I felt good going into the Crankworx EWS (but) I had one more bad crash onto it while racing there that really set me back big time."
After this event the ability to overcome the negative thoughts became more difficult to handle, and while in Finale, Ligure for the final EWS race of the 2015 season, Sarah finally accepted that she had not yet recovered from the injury, and pulled out of the race. It was a move that she admits may have been her first rational thought regarding her physical situation since the crash in New Zealand earlier that year—one that was heartbreaking and emotional to accept, but unavoidable. Leading up to this final realization, Sarah found herself feeling the "most exhausted I have ever been," super alone, and isolated—not physically, because she definitely had the support needed—but a dark attitude had developed and she found it consuming her.
At this point Sarah's riding had suffered more than she could ever have imagined. The result; not being herself on the bike, which in turn meant not being 100% when she was off it either. Sarah confesses to a feeling of what can best be described as despair, as riding her bike had literally become a nightmare she could no longer get her head around. At this point one would not be out of line to think that Sarah had pretty well hit rock bottom. Physically, she had an injury that could be fixed, the more pressing problem at this time was the psychological condition that had developed as a result of the entire situation.
After Finale, Sarah had surgery on her shoulder. The surgeon removed a floating piece of cartilage, the cause of the pain and resulting downward spiral toward the closing of the 2015 riding season. That piece of cartilage had begun to wedge itself between Sarah and her passion for bikes—or was it the passion and driven must-go-on attitude that did that? Either way, one wouldn't have been without the other, and the long road of rehabilitation and preparation for the 2016 race season began.
Had she taken the proper time off from the start would the situation be any different? And what was she so afraid of happening that it ate away at every ounce of confidence she had on a bike—an item that she was so used to seeing as a reset, a joy, the best time of any day. Sarah struggles to answer that, but at some point pain, so intense that the thought of it could be nauseating, was surely a significant factor.
"I noticed this thing when I got back on my bike—this negative voice in my mind saying 'oh—this movement. It hurts so much. This sucks…' and then I'd keep riding, do a mental check and realize I wasn't in any pain whatsoever."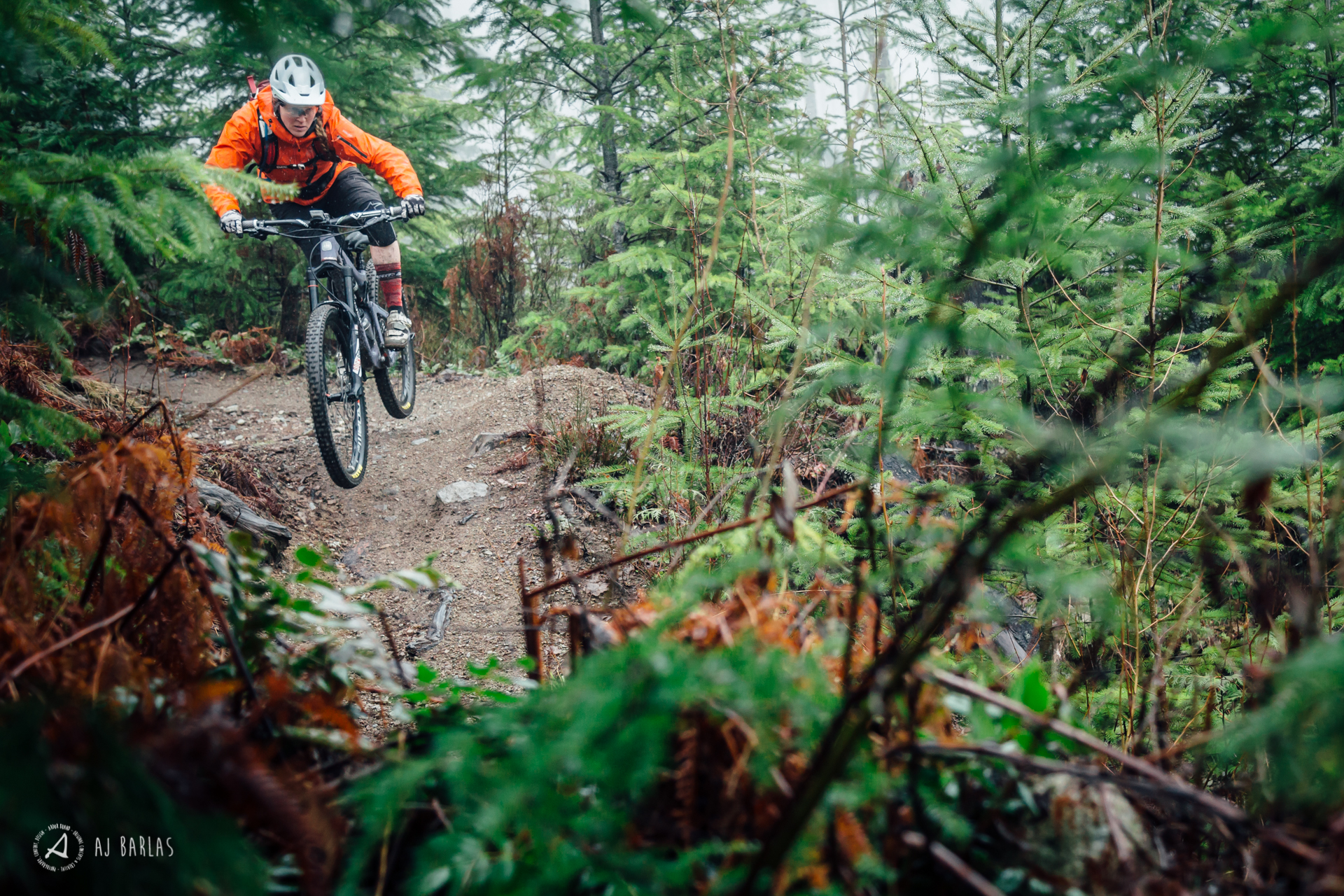 While working on improving her physical condition and rehabilitating her now repaired shoulder through the 2015/16 off-season, a new challenge presented itself: strengthening a limb is pretty straight-forward, but when factoring in the psychological issues the situation becomes more complex. Not only was Sarah trying to build strength and mobility back into her injured shoulder, but there was also a constant, nagging reminder in her that made it incredibly difficult to trust that she could do things with it and not feel pain. It's this psychological tug-of-war that she has had to overcome this year, something that will take longer to resolve than the initial injury itself.
Despite now seeming to be well and truly getting back on the horse, Sarah is still uncertain of particular elements surrounding her situation. She can't comment on the apprehension with the pain and whether it's something she is consciously aware of, but she is certain that it had a paralyzing effect on her during the 2015 summer. Difficulty building confidence on the bike is something every rider can appreciate, but when having to rebuild it because of a bad incident or injury, it becomes increasingly so. Sarah admits that while a struggle to overcome, this injury has taught her it's okay to listen to the cautious voice in her head, especially while rebuilding, but her goal is to get back up to the speed she could sustain before, and to do it while staying in one piece.