To some Crankworx may seem like aeons ago, but to many of those involved the hangover still lingers a little. This year was the most involved I've been with the event and while I enjoyed every intense, high paced, sleep deprived moment of it, I now understand why so many look forward to it being over just as much as they do it's arrival.
That said, the haze has lifted and I've had some fun going through the images shot during the week. Below is a selection of shots from a range of events, to give a little insight to what each event is about. Should I focus on BTS for next year? We'll see.
Whistler Enduro World Series
The Enduro World Series event in Whistler sees riders take on a couple of different riding areas in the town each year. These areas contain slight variations in the terrain and it's evident when you look through an entire weekend worth of images.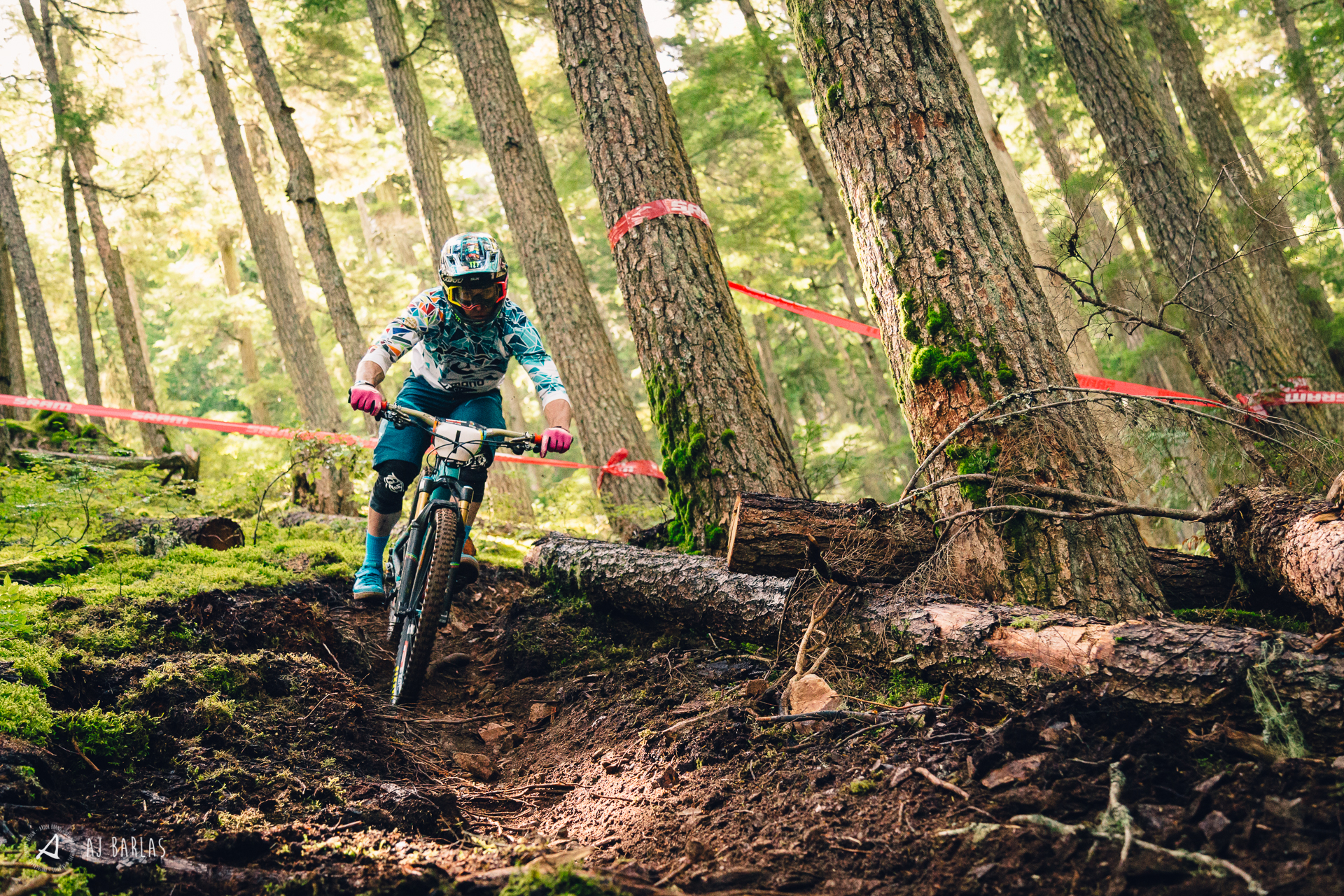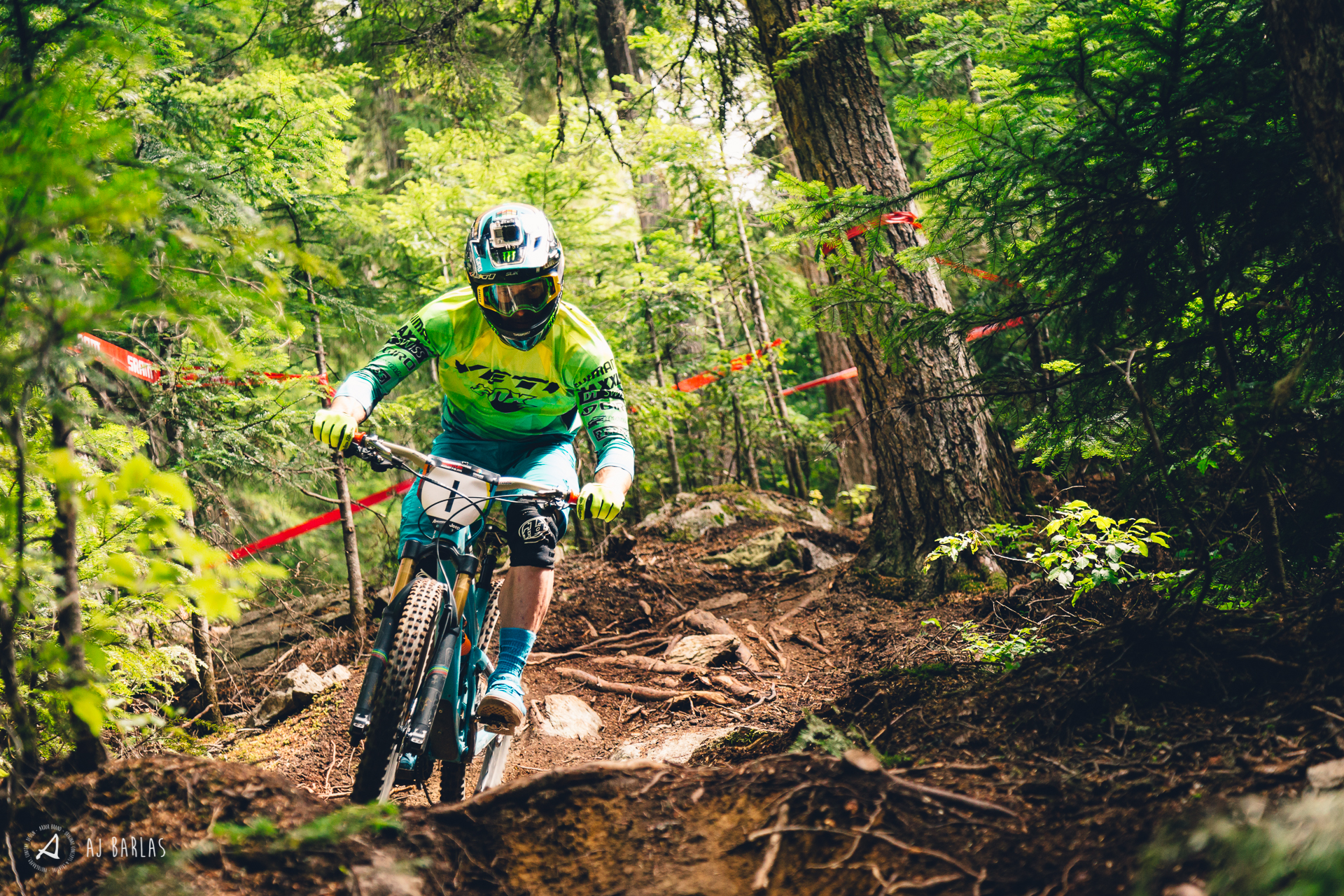 C R E E K S I D E   R O O T S  +  R U T S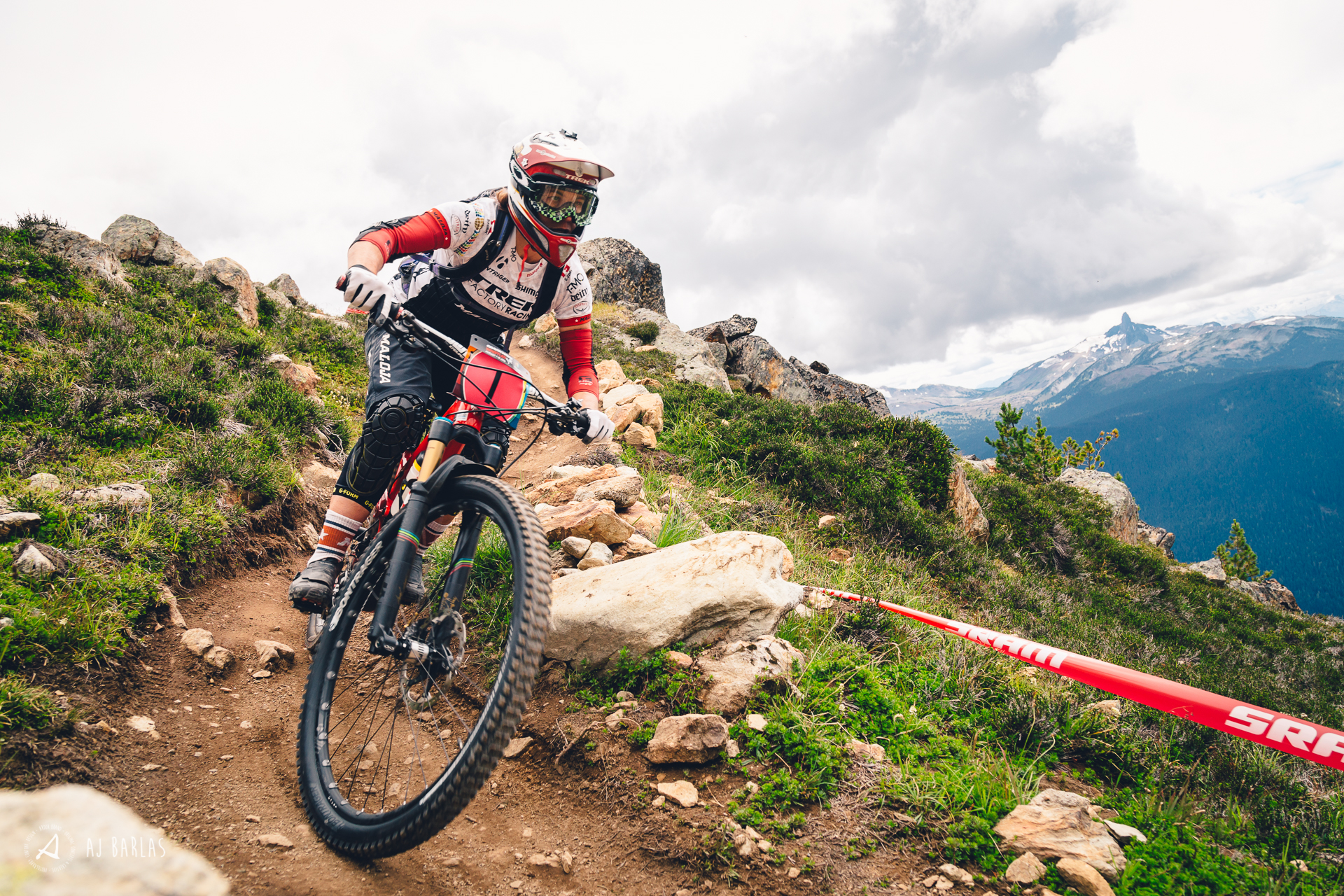 G A R B O  +  W H I S T L E R   P E A K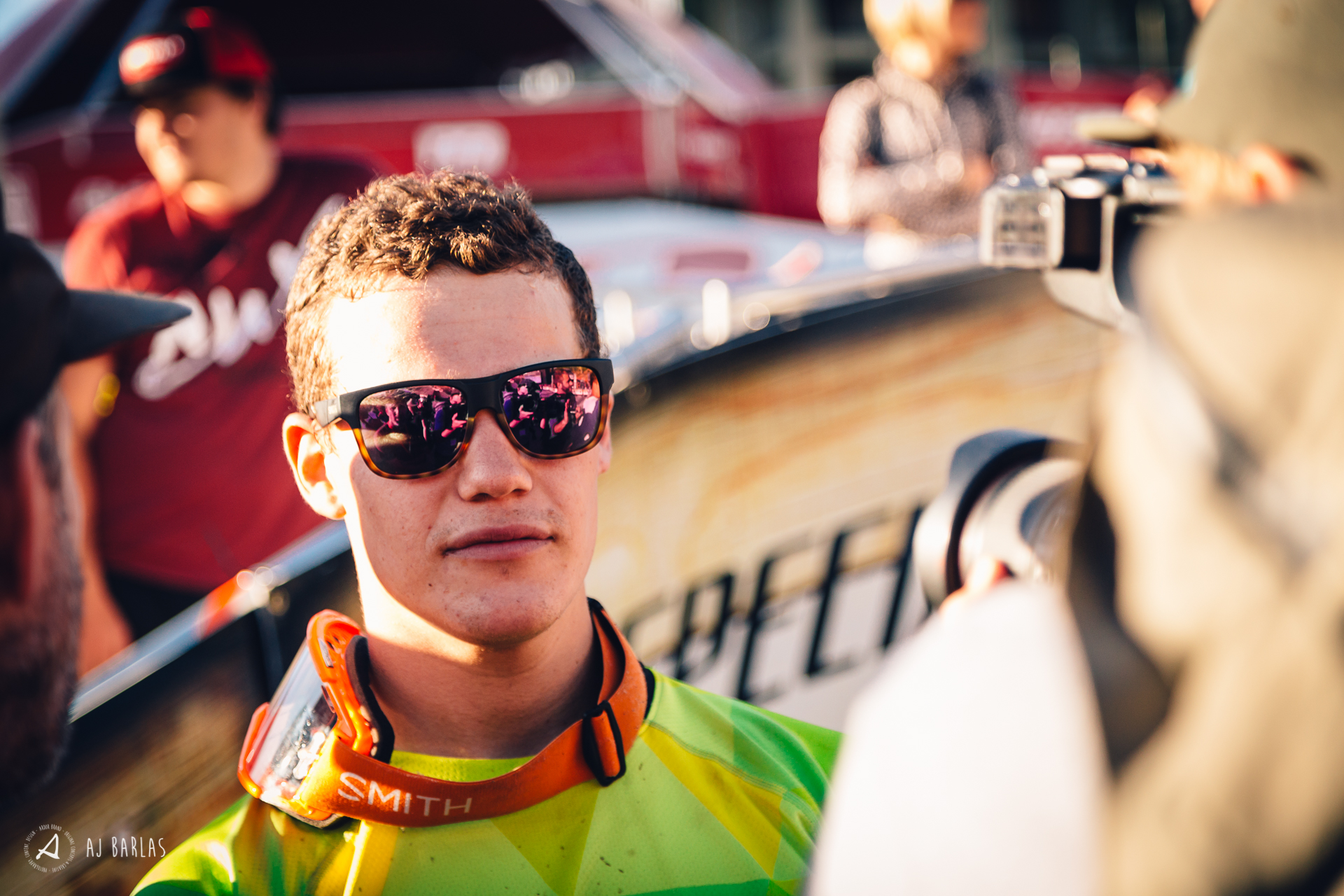 W I N N E R S  +  L O S E R S
Whip-Off World Champs
Whip-off worlds was an event that I've wanted to see in real life since day one, and it lived up to the expectations. Sure, it's sick to see the best in the world throw down some styling whips, but the spectacle of the event as a whole is what makes it what it is—pure and utter chaos.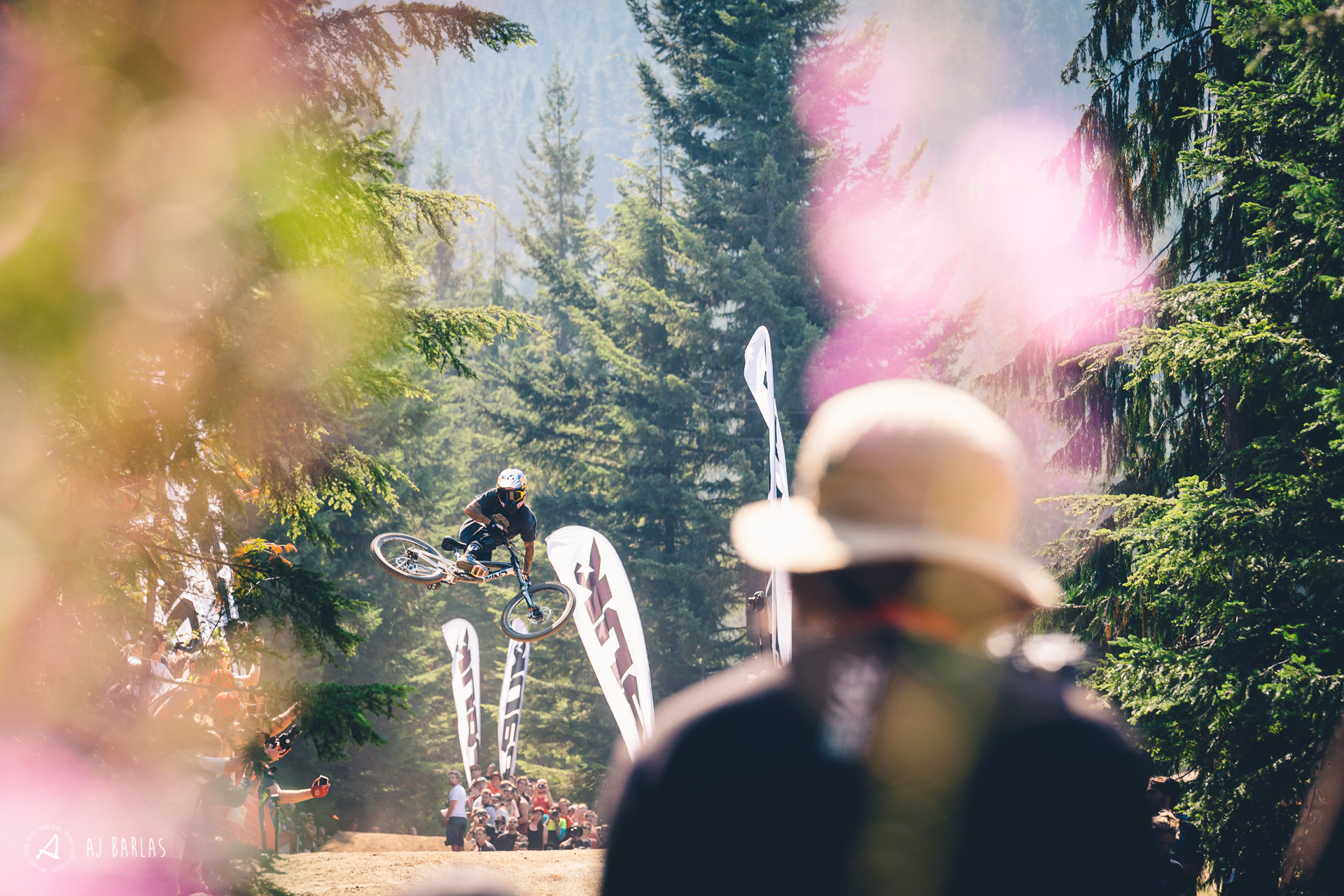 Garbonzo Downhill
The marathon downhill race that is the Garbanzo DH took on a revamped—or revitalized dependant on how long you've been following—race course this year, and with it many dumped the DH sleds for the enduro whippets. In the end the course change didn't deter winner Marcelo Gutierrez who coincidentally did so on his trail bike, and in fine form too, hitting some of the man lines that other top riders either didn't see, or weren't feeling.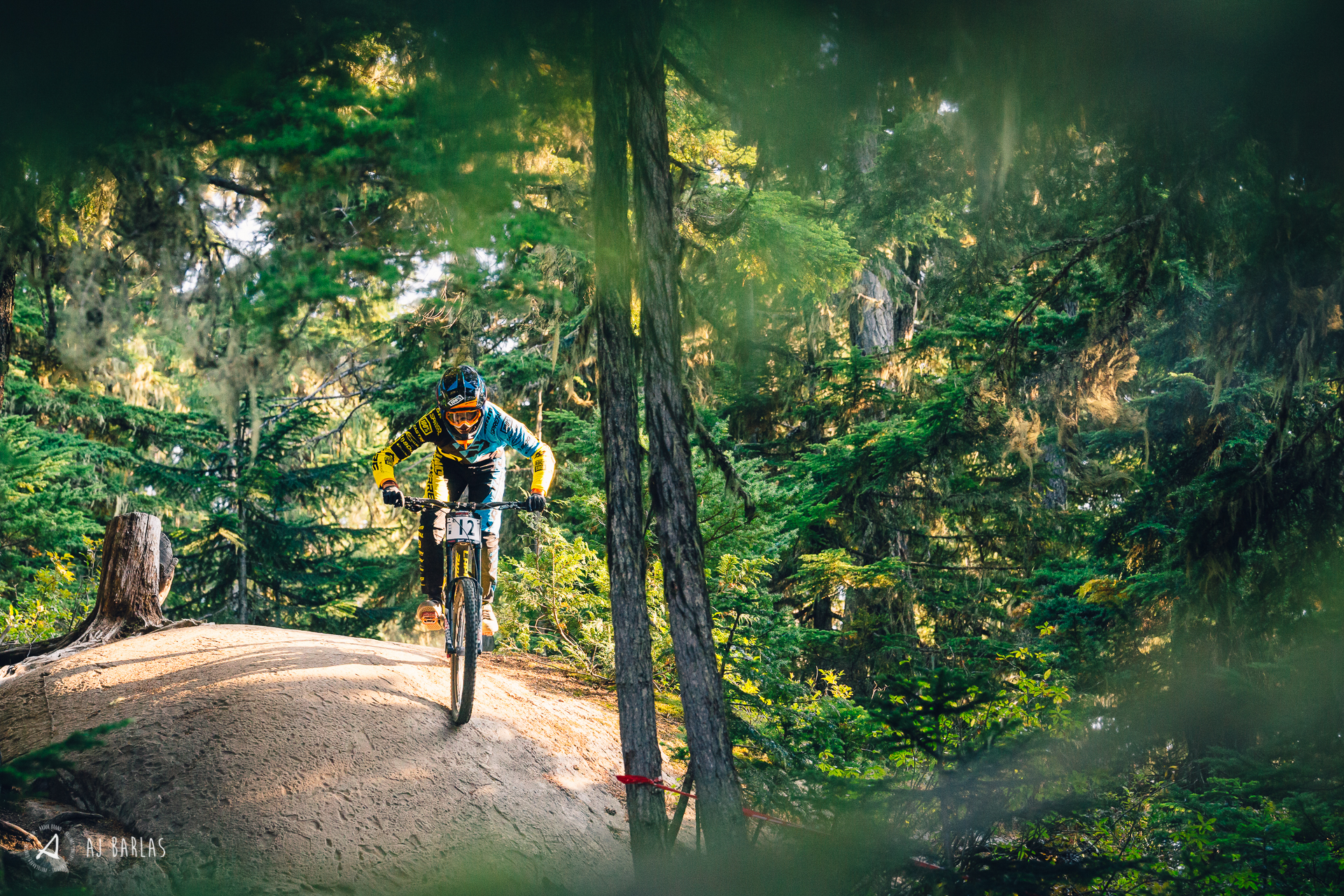 M A R A T H O N  D E S C E N T 
Redbull Joyride
If I'm being completely honest, I wasn't planning on shooting the Joyride event. Although a great spectacle, fighting with the crowd for limited access, which prevented me from being able to shoot how I wanted to, had me at home ready to watch it from the couch. When the event was postponed thanks to rain though, it was a no-brainer to shoot it in-between practice and racing for the Canadian Open. In the end I walked away with a number of unique perspectives that I am happy with, and a desire to get right in there next year.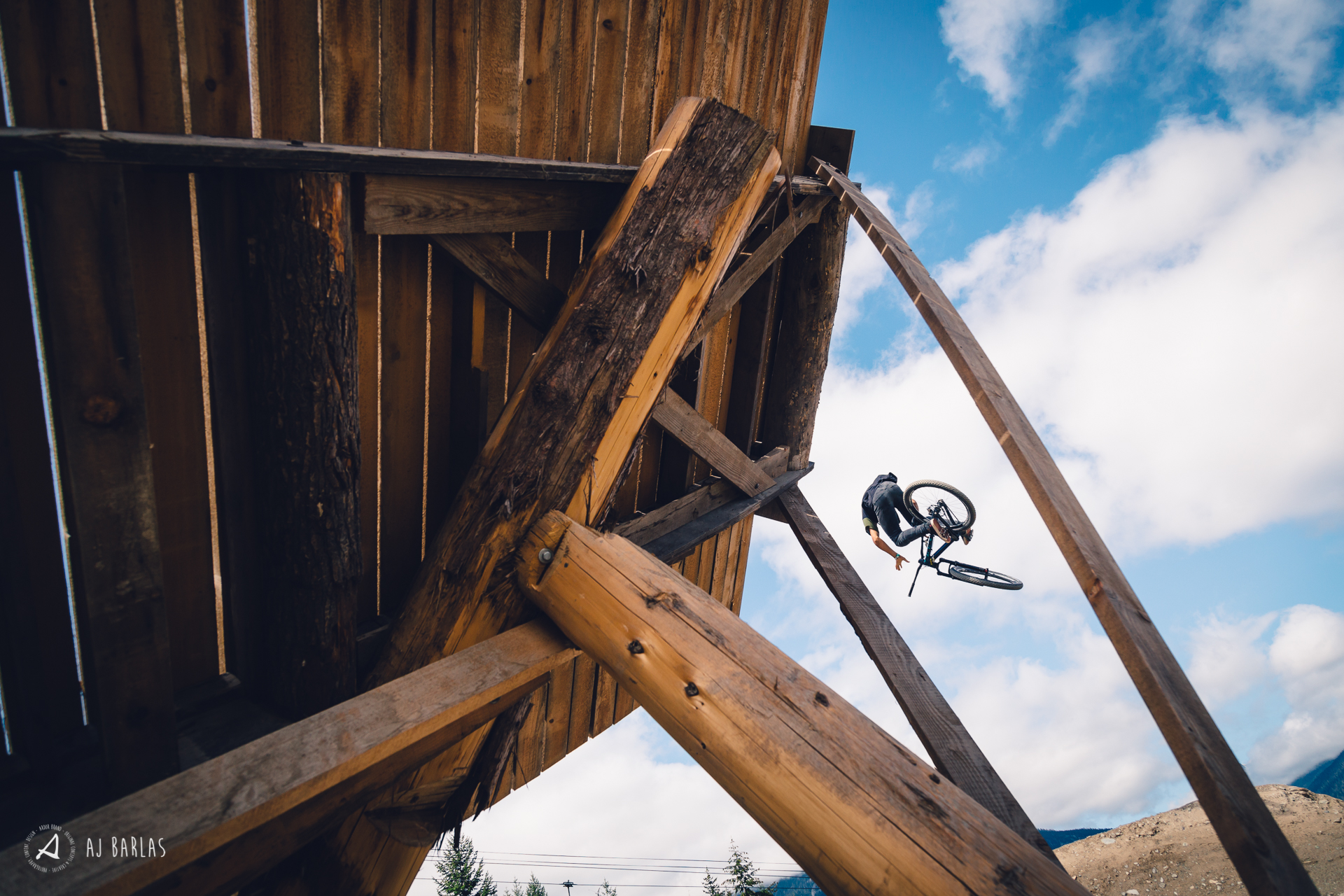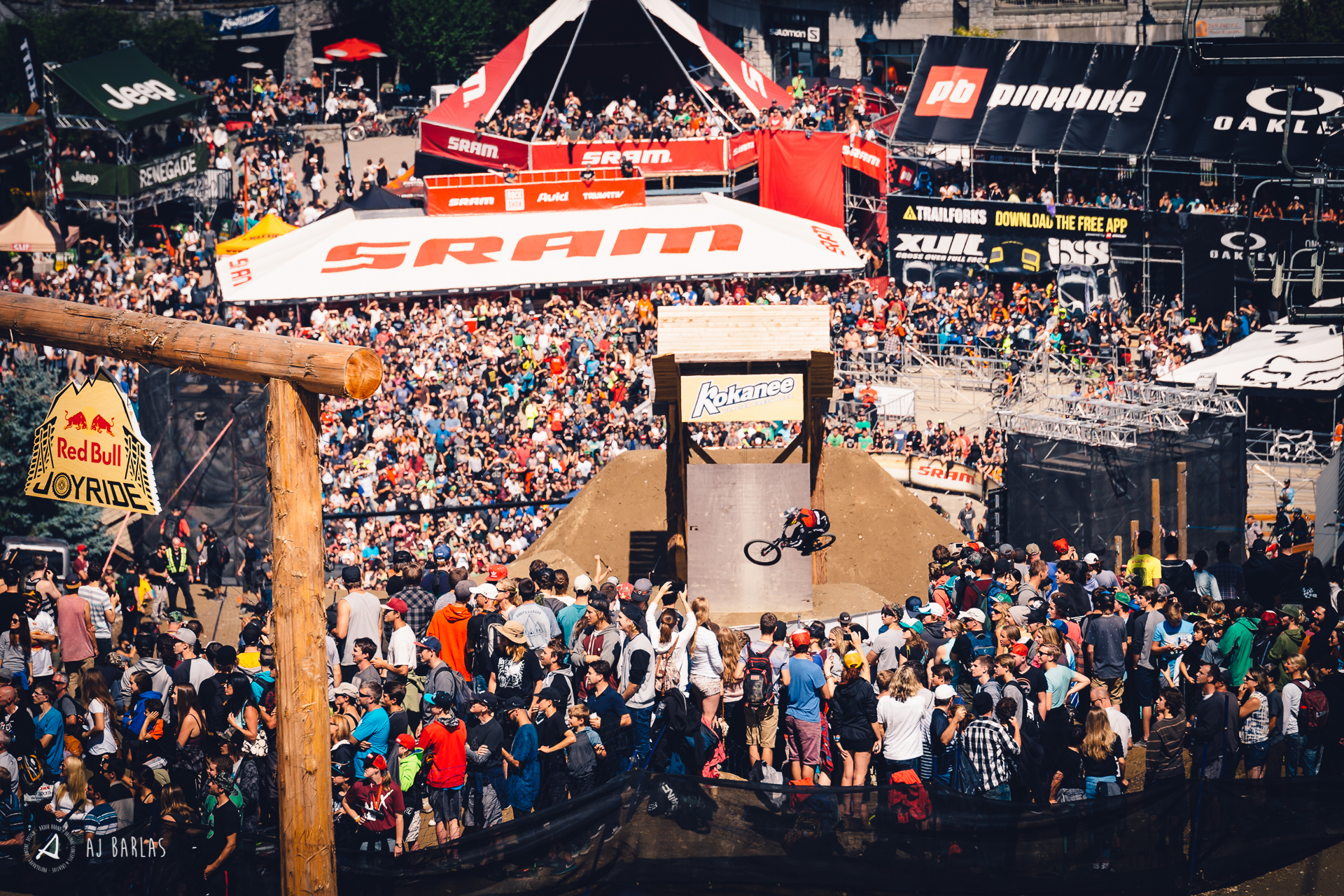 Canadian Open Downhill
The Canadian Open is slowly gaining in popularity—thank gawd. The event has always been a favourite among downhillers but outside of that, it historically hasn't done so well. Whether it was because Joyride was also held on the same day this year, or because people are genuinely interested in what the fuss is about, this year it was well attended by the spectators and racers alike. I avoided the carnage of Hecklers Rock this year, but the festivities that were once reserved for the rock are spreading down the entire trail, much like the sprawl a city has out into the 'burbs.
Between being pretty fried and the conditions being less than ideal to shoot in the woods, this was one of the most challenging events of the week for me. It's great though, because it forces new outlooks and perspectives to be sought and in the end, some shots came out pretty good.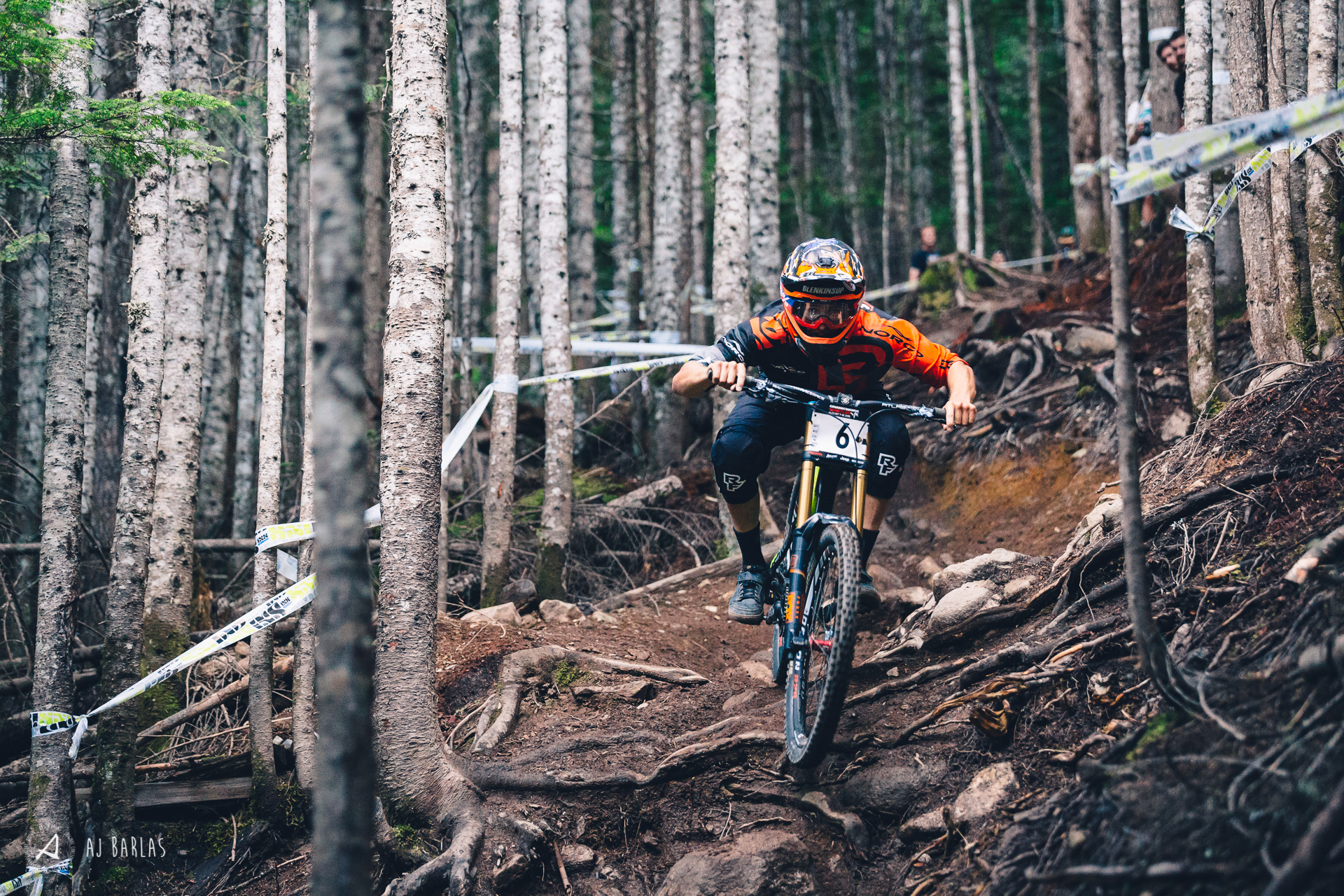 R O O T    C A T H E D R A L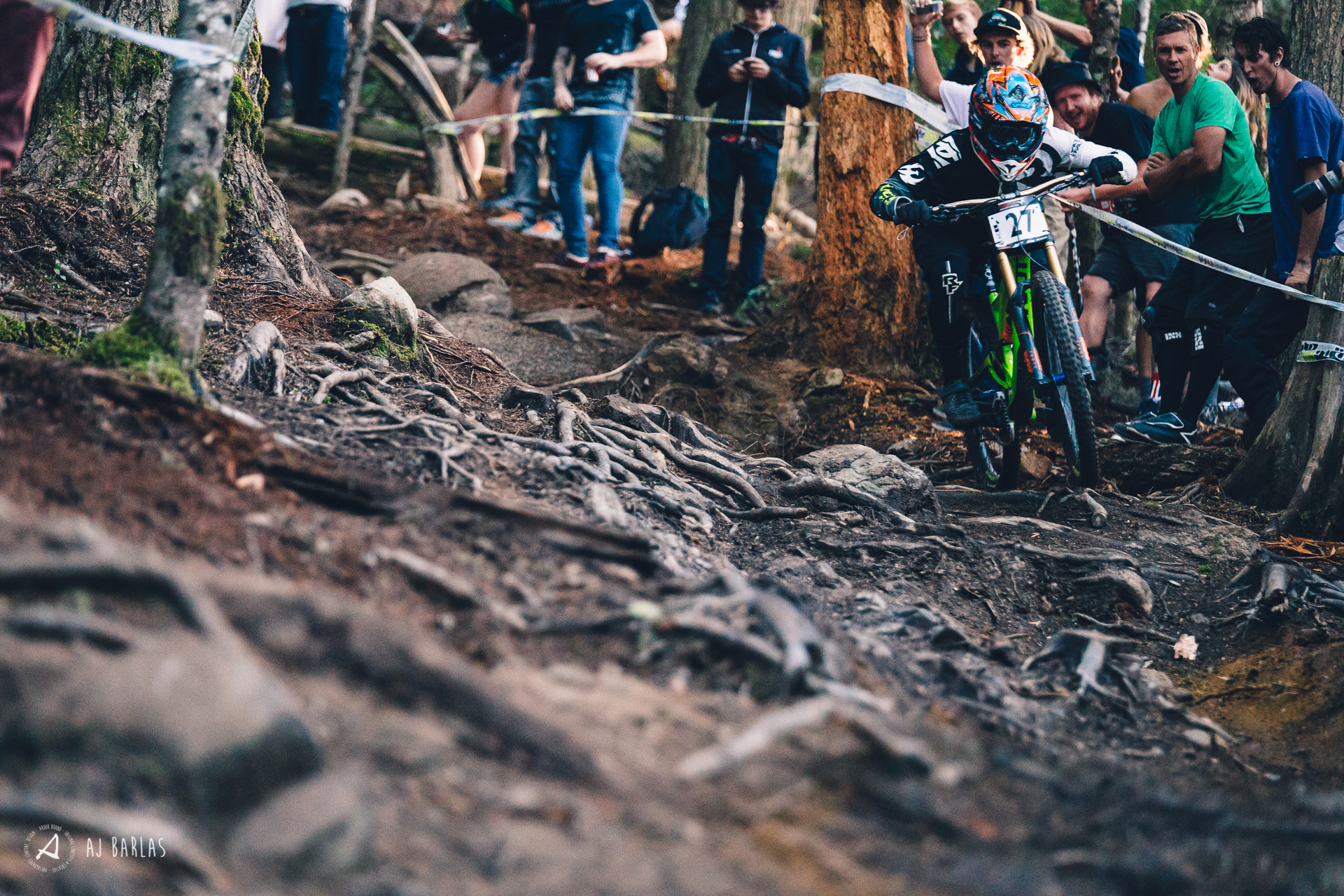 R O W D Y   R A T B A G S