After a brief hiatus thanks to an unlikely turn of events we're back. Thankfully the days and weeks have been pretty nice lately with plenty of sunshine, or at least, no rain.
Heading out into Squamish Valley resulted in witnessing nature hanging onto the warmer months. Rather than succumb to gravity, dry leaves clung to branches from the now bare tree branches. However, an hour or so into the hike there was a turn, with ice formed along a number of rock features deep in the woods.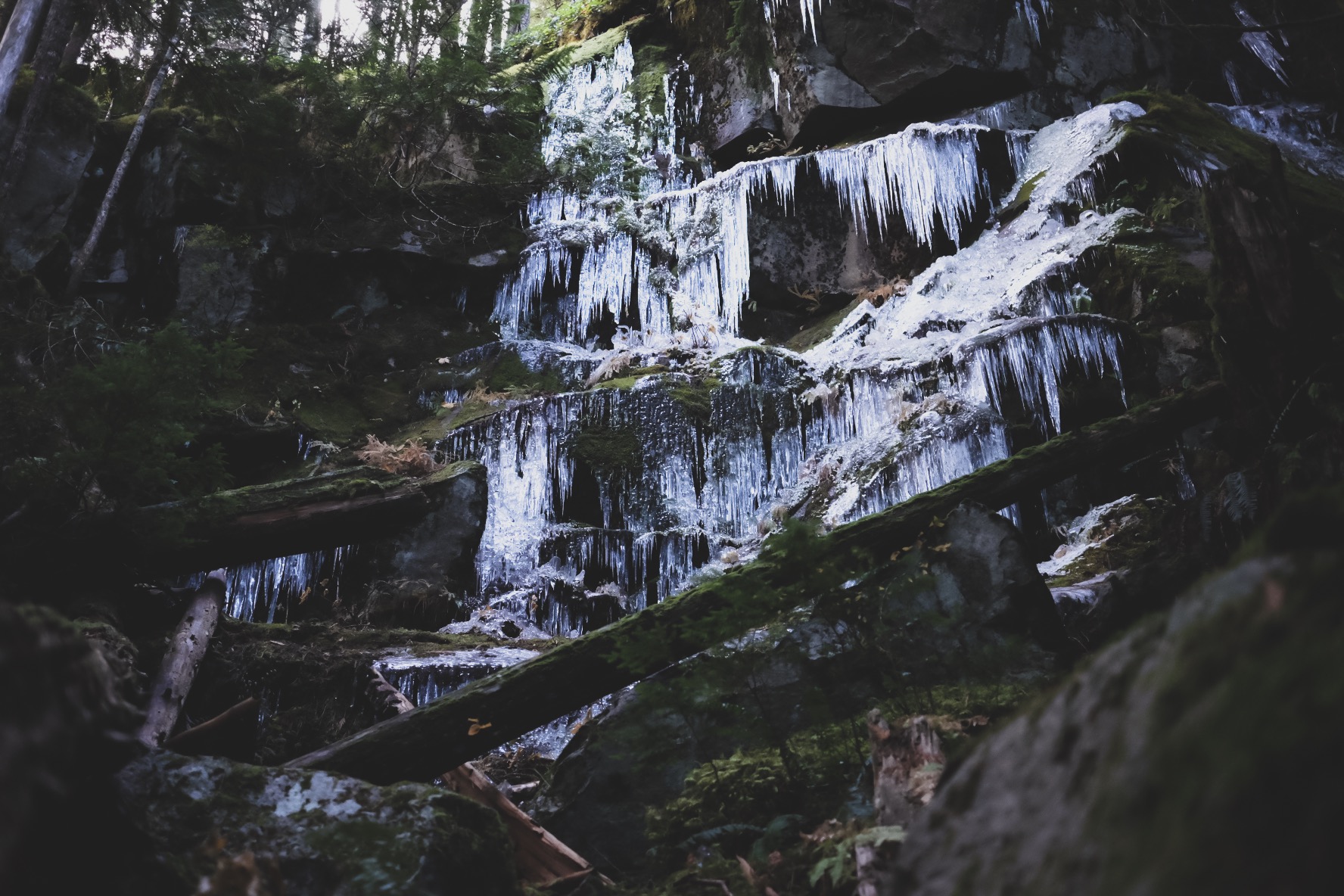 Shot on a Fuji XT-10 with a Fujinon 27mm 2.8 prime lens. Some minor tweaks were done in Lightroom on the phone.